Disclosure: Special thanks to Blogging for Books for sponsoring this post.
I have fond memories of receiveing a new slew of books on Christmas morning. I could always count on Santa bringing me exciting books to carry me through the long winter days. As an avid reader, winter for me is all about cuddling up under a blanket with a cup of hot cocoa and enjoying a great book! Luckily, I've passed this love of reading on to my own two children, and Santa brings them a great selection of books every Christmas morning, too.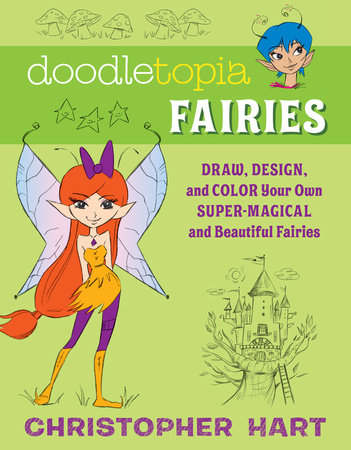 My daughter, age 7, loves this book. She can easily follow the steps to draw fairies and other fantasy characters. This is a book that she picks up every other day and uses to inspire her latest art masterpieces. Exercises and challenges encourage kids to fine tune their art skills - it's a mini art lesson on every page!
For years, Christopher Hart has given readers the tools and techniques needed to learn how to draw and cartoon. With the Doodletopia series, Hart offers us a chance to practice and perfect our artistic skills. For this latest title, Hart returns to the lush, gorgeous, and mystical subject of fairies.
Doodletopia: Fairies
provides aspiring fantasy artists and fairy fans with activities to stimulate their creativity.