My daughter, age 5, is completely
enamored
with a bunch of miniature items you might find at your local grocery store...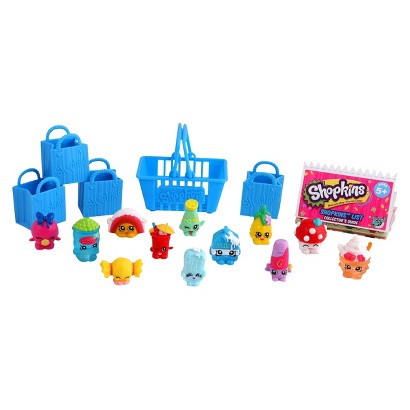 Yes, the Shopkins craze has hit our home hard.
Shopkins are the cutest, collectible characters from your favorite supermarket. There are over 140 Shopkins to collect, with fun themes such as Cute Fruits, Sweets, Dairy and more. (Here's
the full list of all the Shopkins available
). My daughter loves the cute
Shopkins shorts
(we're hoping for more in the near future!). We're planning on hosting some of her friends for a Valentine's Day Shopkins-themed tea party and I adore the (free!) printables - invites, decor, etc. -
available on the Shopkins website
.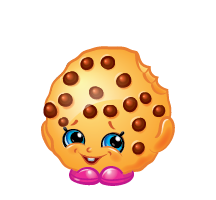 Kooky Cookie is my favorite Shopkins character
Do you remember your first time collecting mini-figurines as a child? I amassed quite a collection of these
little blue friends
before I moved on to
these
. I love seeing my daughter delight in her little collection of Shopkins: she loves setting up her very own little grocery store and she even made a little bed for her Shopkins out of a small box last night!
What did you collect as a child? What do your children collect today?