Yesterday I took my daughter to see her first full length feature film, together with her Grandma and Grandpa, brother, and cousin (both my son and his bestest cousin are 12 years old).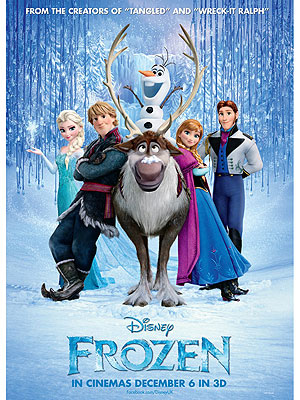 All I can say is FINALLY - a Disney movie that focused on the value of sisterhood as opposed to romance! The story centers around two

Scandinavian princesses and sisters that must overcome many obstacles, including learning how to reign in and make the best use of the many powers they possess!
Friends have remarked that Chiara looks like the main characters in this movie, with her blonde hair and bangs, her big blue eyes - I saw my daughter in the main character's expressions.
All of us really enjoyed this fun movie, but especially Chiara. I think it especially resonated with all of us after experiencing the recent Polar Vortex!
If you haven't seen Frozen, make sure to catch it before it leaves theaters!